Contact - Ruth Macklin Smith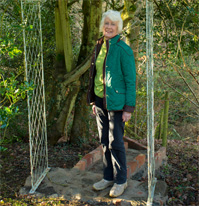 Ruth Macklin-Smith

Ruth Macklin Smith


01686 430350


text/SMS 07889 282004


Cottages in Paradise
Lower Dolgenau,
Llawr Y Glyn,
Powys SY17 5RQ
contact@cottagesinparadise.co.uk
Directions - Lower Dolgenau / Dolgenau Hir
Try "Cottages in Paradise" in your favourite phone map app. Try SY17 5RQ in your sat nav. Check our location in the Google map below:
Directions - Town Cottage
For directions, please type "6 Church Lane Llanidloes SY18 6AW" in your map app or sat-nav. There is free parking in the street and the small square next to the church.